Swivel recliner chairs are chairs that can be rotated 360 degrees and also recline to different angles. They are designed to be comfortable and provide support for a variety of seating positions. Some swivel recliners have built-in footrests that can be extended when the chair is in the reclined position, while others have separate ottomans that can be used for this purpose.
There are many different styles of swivel recliner chairs available, ranging from traditional leather designs to more modern, contemporary styles. Some swivel recliners are made with specialized features, such as built-in massagers or heaters, to provide additional relaxation and comfort.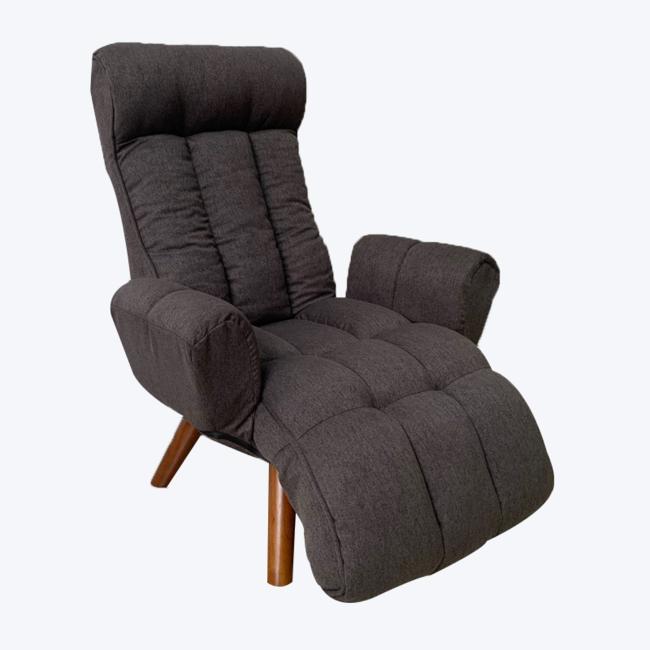 When shopping for a swivel recliner chair, it's important to consider the size and dimensions of the chair, as well as its weight capacity. You should also consider the type of fabric or material that the chair is made from, as well as any additional features or functions that it may have. It may also be helpful to read reviews and ask for recommendations from friends or family members who have purchased swivel recliner chairs in the past.

Establishment in 2011, Kunshan Kunjian Smart Home Co., Ltd. is a company specializing in the adjustable furniture design, manufacture and sales, with an integration of industry and trade. It is committed to providing healthy, comfortable and environmentally friendly lightweight household products to families around the world. As Wholesale Foldable 360 Degree Rotating Recliner Manufacturers and OEM Foldable 360 Degree Swivel Recliner Chairs Factory, the company has focused on the R&D, manufacture and sales of varieties of adjustable furniture including functional chairs, sofas, folding beds, sofa beds and fitness chairs. It has now become a specialist in global adjustable chair and sofa manufacturing. From a diversified point of view, we have gradually developed a variety of design furniture, flower pots, green plants, tables and other household products in recent years. The Wholesale Foldable 360 Degree Rotating Recliner Chairs are mainly exported to Japan, the United States, South Korea, Indonesia, Malaysia, Saudi Arabia and other countries.