1. According to the different occasions, leisure chairs can be divided into indoor leisure chairs and outdoor leisure chairs, or outdoor leisure chairs and indoor leisure chairs.
2. According to the different production materials, leisure chairs can be divided into leather leisure chairs, stainless steel leisure chairs, plastic leisure chairs, rattan leisure chairs, etc.
3. According to the different use effects, leisure chairs can be divided into single leisure chairs and multi-person leisure chairs.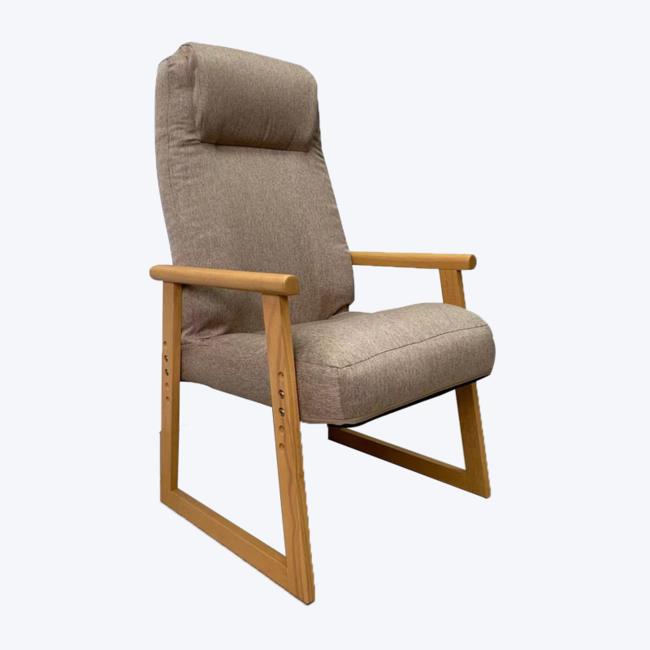 Establishment in 2011, 
Kunshan Kunjian Smart Home Co., Ltd.
 is a company specializing in the adjustable furniture design, manufacture and sales, with an integration of industry and trade. It is committed to providing healthy, comfortable and environmentally friendly lightweight household products to families around the world. As 
Wholesale Restaurant Wooden Armchairs Manufacturers
 and 
OEM Balcony Party Wooden Armchairs Factory
, the company has focused on the R&D, manufacture and sales of varieties of adjustable furniture including functional chairs, sofas, folding beds, sofa beds and fitness chairs. It has now become a specialist in global adjustable chair and sofa manufacturing. From a diversified point of view, we have gradually developed a variety of design furniture, flower pots, green plants, tables and other household products in recent years. The 
Wholesale Restaurant Balcony Party Wooden Armchairs
 are mainly exported to Japan, the United States, South Korea, Indonesia, Malaysia, Saudi Arabia and other countries.